"I ordered backdrops from 5 different vendors on the same day... (these) are the very best. The vinyl on this one is smooth and beautiful, the color and print is sharp and flawless. It gives a nice 3D look. This one is by far the best. I wish they were all done so beautifully. Thank you so much, I will definitely be back!" -- Blondheart
---
"This backdrop is BEAUTIFUL!!! Even better than the photos show. I use it to hang behind me when recording videos and it looks great on camera. Shipping was fast! Thanks so much for such a great well made product!" -- The Joyful Entrepreneur
---
"The quality of these backdrops are fabulous!!! I compared my Ink and Elm backdrop to something I purchased a while ago, and there is no comparison!!! They have great quality, great choices and great customer service!!! Thank you!!" -- Wild Sky Wear
---
"Ink and Elm has been an absolute wonder to work with. Their customer service has exceeded my expectations and they've answered every
question I've had. The quality of the backdrop I ordered is amazing and exactly as described. They were super fast at processing my order which is awesome. I'm getting ready to order my second backdrop from them and have plans to order even more in the future." -- Savannah Lasecki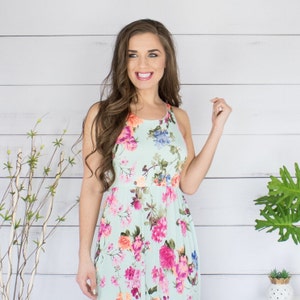 ---
"Excellent product. They are so realistic with NO glare, which is what is needed when doing product photography. Already got a sale in my shop from using one of their backdrops for my product." -- Robert Ellis
---
"I have purchased MANY backdrops from Ink and Elm and have always been satisfied with my purchase. It's my go to backdrop company. Thank you!" -- Tasia Bruderer
---
"Wow, this was way better than I thought it be. The material is perfect and it came quickly. It photographs great, it's the perfect size for both flat lays and backgrounds... Love it! I'm getting the black one next!" -- Kadi Love
---
"Works perfectly for my food shots. I love the backdrops and their quality is outstanding." -- Blue Pigeon Studios
---
"Great product! Pier 1 loved the photo and it is used on their website." -- Polohorses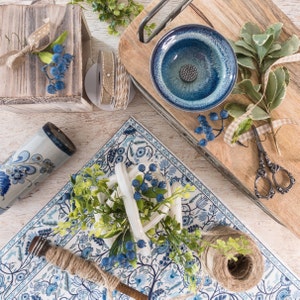 ---
"Super pleased with my purchase! Absolutely superb and high quality." -- Fashionista Bazaar
---
"Got solid cream for my freebie and it's really great. Will be using it a lot. Arrived on time. Thanks!" -- Jordan Kranz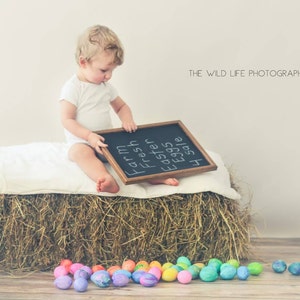 ---
"I'm extremely happy with my purchase! Looks way better in person! In person it looks like there are brush strokes on it! I even had to touch it to be sure. Definitely exceeded my expectations! Great quality! Will definitely order from this shop again! So many awesome backgrounds to choose from! Highly recommended!" -- Stephanie Dunn
---
"This is the perfect marble backdrop - even with close up shots, you can't tell that it's vinyl!!" -- Jen Mathews
---
"I absolutely love these backdrops!! Perfect for the shots I need for my blog. I'm buying more!!!" -- Kayla Genz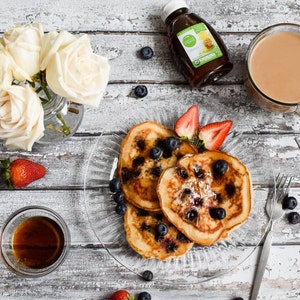 ---
"I ordered 4 backdrops and all of them are so realistic! I'm using them for marketing my own products and these backdrops are totally worth the investment! I will most likely be ordering more from this shop again in the future!" -- Lauren Ibach Lettering
---
"Love this backdrop for my product photos!! It's so realistic in the pictures. Beautiful, high quality. I highly recommend!" -- Julie Veilleux
---
"This vinyl back drop is great quality, even up close!! Excellent printing. I am so excited to have it for my photos and videos on YouTube. Thank you! I also reviewed it online and sent over a new customer :) Very pleased!" -- Live By Faith Handmade
---
"Works perfect for my cookie backdrop! Feels substantial and is easy to wipe clean. Will definitely purchase more in the future." -- April Giancaspro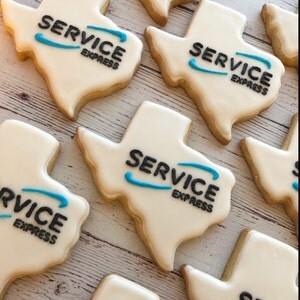 ---
"Beautiful super resistant marble backdrop! I used it with some flowers and got dirty and wet, and it cleaned easily without any damage!" -- Gina SG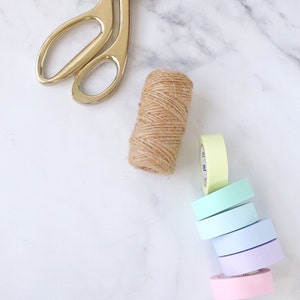 ---
"Fabulous quality and quick shipping! Never disappointed, and cleans up wonderfully!" -- Nicole Bunting
---
"These things are great - especially for an event photographer such as myself. Part of my jobs involve shooting food & beverage as part of my assignments at various Food And Wine Festivals. These backdrops are quite portable and look like the "real deal" in a final photo - almost 3D looking!" -- Mike Thomas
---
"This backdrop is exactly what I was looking for! It really makes my cookies pop and look professional! I will definitely by buying more!" -- Gloriana Tenney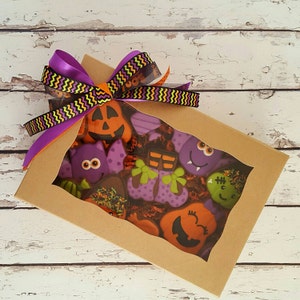 ---
I am so happy with my first backdrop purchase from you that I am placing my next order for 4 more backdrops! The quality of your drops are fantastic, beyond my expectations. They feel so durable and I trust that I will be able to get a lot of good use out of them without worrying about wear and tear. The image is crisp and so realistic - I am in love. Thank you for such a wonderful product! -- Amy @ Fox and Fields
---
"Aussie customer- I should have ordered more. 1st time buyer. Quality product, I am so happy with them." -- Ginetta Cammisotto
---
"Looks amazing. Can't wait to photograph with it. The quality is great. It's heavy duty, not at all delicate and the colors look great. I'll post an update on how it photographs when I have a chance to use it." -- Angie Morris
---
"
In love with my new backdrop. It's beautiful, shipping was fast, and it comes in a TUBE (important because some places ship vinyl backdrops folded up, yikes), I even caught my kids standing on the tube and it wasn't bending at all. I will be ordering more, thank you!!" -- Creative Creations by K
---
"
So sad I didn't order from this shop first. Had to learn the hard way. This backdrop is perfect for photographing my product. It looks JUST LIKE marble. High quality, Great price and super speedy shipping! Will definitely order from here again!!!" -- Alexia Gray
---
"
I absolutely LOVE my floordrop/backdrop! Very fast shipping and high quality! Thank you so much! Will be coming back for sure!!" -- Renee Messmann
---
"
This item is beyond my expectations. I just got it, I had my kids lay on it and OMG it photographs beautifully! It looks REAL. It looks like my kids are laying on actual rocks and I love it!!! Very happy with this background, now you got me hooked for more!!!
" -- Katia Barragan @ 16 Bees
---
"This product is absolutely beautiful. I feel this purchase will last me a very long time to use in my sorts of photography here and there! It arrived very promptly and I will most definitely be ordering from this store again! Thank you again!" -- Christine Lopez
---
"
I love my new background! Will order more!" -- Gaby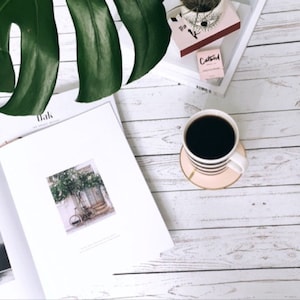 ---
"Love my backdrop and Ink and Elm was WONDERFUL to work with. Thank you :)" -- Debbie
---
"
Smartest purchase I've ever made for my business!!! I'll definitely be getting more of these :)" -- Jenn Jesse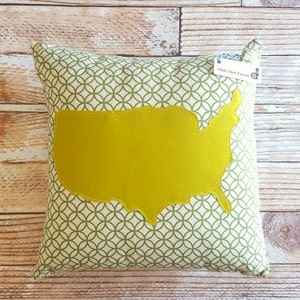 ---
"

My backdrop shipped quickly and came very well packaged! The quality is amazing and even better than I imagined! Super stoked to use this for my business and I will definitely be back! <3 THANK YOU!!!" -- Stephanie Turner
---
"
I'm in love with this backdrop. The financial investment in this high quality backdrop is definitely worth it." -- Whitney Kiehn
---
"
Simply gorgeous- all of them! Will be back again. Shipping was very fast all the way to Europe ??" Pepe Radenkovic
---
"
Beautiful backdrop! Love it so much that I have to have another one. Thank you!" -- Brandi Akana
---
"
Fantastic sellers who answered my many questions quite happily! Great quality and fast turn around. Really happy with my purchases :)" -- Kitty
---
"
High quality. Perfect for my product shots. Fast shipping too!" -- Susan Ball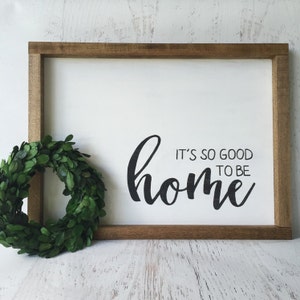 ---
"

I ordered a batch of backdrops a few weeks ago and am so delighted with them! They look wonderful in photos, are great quality, and easy to clean. Caitlin and the team are were so helpful during the ordering process. She answered all of my questions and provided great customer service. Will be back!" -- K. Medina
---
"

Excellent quality!" -- Jennifer @ Mint Pink Sugar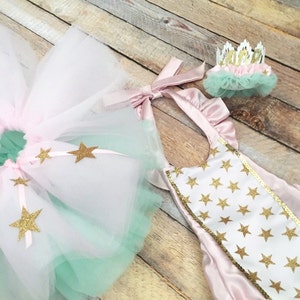 ---
"The customer service is amazing, the product was shipped and received quickly, the pretty and functional packaging kept the product from getting affected during shipping, and the product itself is exactly what I was looking for!" -- Tiffany Jacqueline
---
"Looks great in pictures and arrived exactly as I expected. I will most definitely be repurchasing other backdrops from this company! -- K. Cook Mariani
---
"The customer service was great. I had to place a rush order and they were very helpful preparing things so it would arrive in Puerto Rico on time. And the product was great!" -- Jessica Sawyer
---
"Perfect for my product photography. Tracey was wonderful at answering all my questions and helping me. The vinyl backdrop is great quality and very fast shipping. Definitely recommend Ink and Elm for anyone needing backdrops for photography needs" -- Madison Bocanegra
---
"Beautiful as usual! I love these backdrops and can't seem to get enough of them! Very well made and they ship fast — this company is a dream to work with!" -- Holly Goodman
---
"Background is BEYOND beautiful for my LuLaRoe business. And, more importantly, the quality is extraordinary. Thank you for the gorgeous product and the super fast shipping!"

---
"Amazing quality and photographs very well! We'll be ordering more! -- Tiffany @ Madeline Vy&Co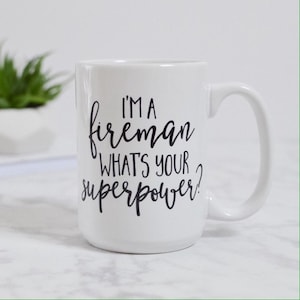 ---
"I love my vinyl backdrop! I have received several compliments on my back drop. People have been asking where I got it...tell them Ink & Elm is the place to go! Thank you!" -- Soccer Mom of 21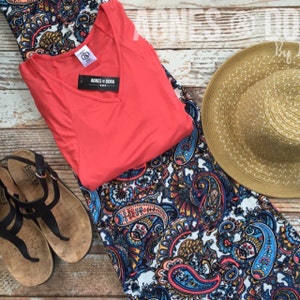 ---
"I am very impressed with the quality of this backdrop! The material is thick and durable, and photographs perfectly! So glad I went this route! Worth every penny! Very quick shipping as well." -- Jeni Boysen from Cedar Rapids
---
"Quick shipping and absolutely remarkable product! Great quality and delivered exactly the results I wanted for my food photography. I will be ordering from this seller again, many times over." -- Mandi Pimental
---
"I use a lot of backdrops for my blog photos and these are some of the best! I love that they are made of thick and sturdy vinyl so they are easy to clean and look very realistic." -- Ibralla from Charlotte, NC
---
"Love love love my backdrops!! They have really just sent my cakes over the top with their presentation. Fabulous quality and I got them so fast!!! Cannot say enough great things about these backdrops! Thank you so much!!!" -- Melanie Bihm
---
"Living in the UK i was worried about ordering from the USA, especially about how long it'd take and the price of shipping. Shipping is rather expensive but thats understandable for the distance it has to travel. From the day i ordered the backdrop arrived at my house in 10 days!! Such amazing material. I'm so happy with my backdrop i've actually just ordered another backdrop from the company. 100% going to recommend to all my photography friends!" -- Kaitlin Louise
---
"Wow! This is beautiful and worked wonderfully for the product photos that I've been taking. It's not a thin piece of paper, but durable vinyl that is easily rolled up and put away for easy storage. Will definitely be back. Love that there are different sizes that I can choose from. Thank you!" -- Dee @ Little Baby Bumblebee
---
"I've ordered a bunch of times from Ink and Elm and I have never been disappointed. Thank you for your great quality backgrounds. Will continue ordering from you guys!" -- Andrea Velasquez
---
"I just used this in a food shoot for some ice cream sandwiches, and 2 people asked me where I got my marble slab! Great quality, it photographs well, and it cleans up easily after dripping ice cream all over it." -- Stephanie Powers
---
"Finally had the courage to pull my backdrop out of the tube! :D I ended up getting a 6x12 piece with light at the top, dark at the bottom. MAD PROPS to Ink and Elm - their product is gorgeous, customer service was stellar, and shipping was so quick - even with my custom order - that I thought they were in CLE. I am SO happy with this purchase experience, will definitely recommend this shop and service to my fellow sellers." -- Lori McCarthy
in Cleveland, OH
---
"These backdrops are making my photos MAGICAL! Seriously, I'm not that great a photographer and they're making all the difference in my product shots! I can't believe I hemmed and hawed so long about placing my order (decision paralysis about which ones I wanted) - I'll certainly be a repeat customer as I need additional backdrops. I'd give these 6 out of 5 stars if I could!" -- Kimberly O'Neill @ Little Moose Studio
---
"I love this product, it was EXACTLY what I was looking for. I got the white brick with nantucket planks 2 in 1 and I am super impressed by the quality as well as the speed at which I got it. I ordered it and it was shipped the next day and arrived the day after. Amazing, friendly service. I am placing another order right now. Thanks so much!" -- Abbie Whynot @ Maisie Jayne
---
"I am a returning customer. Ink and Elm has incredible customer service and I really love their products. Fast shipping and great communication. I will buy from here again!" -- Carly Plagianakos @ Vintage Brass Revival
---
"This is my 2nd order from Ink & Elm and there is a reason for that. They are very responsive, have extremely fast shipping, and the quality of the backdrop is exceptional. I'm extremely happy with this shop and I will most definitely be back for a 3rd order in the future!" -- Britt Murdock from Iowa City, IA
---
"I'm so impressed with how lifelike these backdrops are!! I figured the peely wood looking one might be the most obvious and even that one looks amazing!! Very impressed and I've been recommending them to everyone!" -- Marlana-Valorie Darling
---
"As per my other review, this is another excellent background, and I am really blown away by how realistic it looks in photos. So very cool! As I said before, Ink & Elm is a smashing company to do business with, and I will certainly be buying more of their products in the future." -- LeStrange
---
"I love this backdrop. It is as beautiful in person and in my photos as I was hoping it would be. The pole pocket I had added makes it super simple for set up and take down. Thank you for the great service and quick shipping! I will absolutely be back for my next needed backdrop." -- Katie Kachejian
---
"The customer service is exceptional! If that isn't enough to convince you to order, the shipping was fast and the product is beautiful. I ordered four product backgrounds and I couldn't be more pleased. Thank you for helping me and for offering such a great product! I wouldn't hesitate to order from again!" -- Holly Goodman @ Sablewood Paper Company
---
"The quality of this backdrop is phenomenal and I will definitely be ordering more!" -- Austin Ritenour @ Dinky Dreamers
---
"I just got my order and it is SO PERFECT. I can't wait to use it and share photos. Thank you so much! Great quality, great design; highly recommended!" -- Kiberlyn Racoma @ Love Laola Boutique
---
"I love these backdrops so much! They look amazingly realistic on camera, and I couldn't be happier with the product and final results. One of the best purchases I've ever made for my product photography. Thank you!" -- Becky Belding
---
"I am very impressed with their backdrops. They were thicker than expected and nice even color. Plus they are rolled, no wrinkles to get out!" -- Suzie Q @ Golden Arrow Lane
---
"Such a great backdrop! We used it to shoot my niece's 1 year pics, photos came out great. Did the cake smash too and the backdrop was so easy to clean." -- Alessandra
---
"Looks great! And the shop worked with me to get it quickly!!" -- Brandi Alexander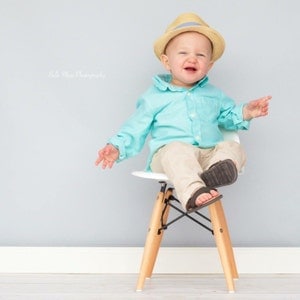 ---
"Owners are fast at replying to messages and shipping products out. The backdrop is a heavy duty vinyl that I know will last very long time. I will always purchase my backdrops from them." -- Shana Flores
---
"Amazing product!! I've recommended it to so many people and will continue to do so!" -- Brooke
Bernhurst
---
"I'm in love with my new floor backdrop- thank you! I needed it or a photoshoot very quickly - Ink and Elm set up a custom listing with rush shipping and my item arrived a day early. Thank you! Will purchase again!" -- Kim DeGooyer @ Semi Sweet Studios
---
"Loved all the backdrops!! Received much quicker than expected & such a pleasant surprise! Thank you!!" -- Christina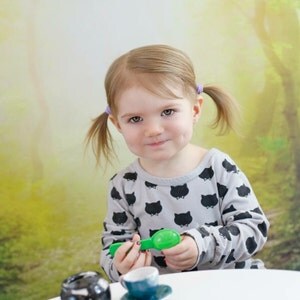 ---
"Looks absolutely amazing!!! I will for sure be buying more soon!!! Thanks you!!!" -- Megan Hodge @ Megan Leigh Photography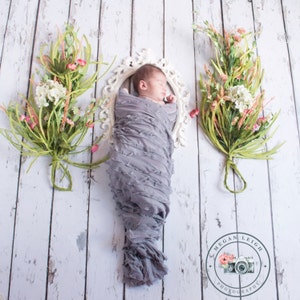 ---
"So accommodating! I wanted this in a rush and they did whatever it took to get it to me in time! AND, I love the backdrop AND quality! heavy-weight vinyl - no glare - and beautiful colors." -- Joanne Berney
---
"So perfect, I went back and ordered 4 more styles in the same size // easy to store too which is a bonus!" -- Heather Poire
---
"I am so happy I found you guys! I used to buy the wood paper from AC Moore's and it just wasn't working. This backdrop is amazing! Perfect for my set up! A customer for life! Thank you for your amazing work." -- Mackenzie Madison @ M M of Philly
---
"Beautiful and so easy to use!!! Will definitely be ordering more." -- Christina Torpie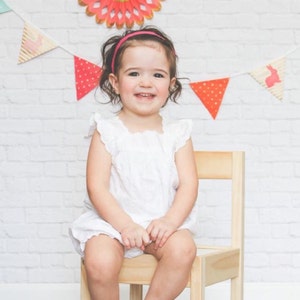 ---
"I love this background! It's been fantastic for both product photography as well as portraits. It is a very durable quality and wipes clean. My little one drooled and spit up on it, and it wiped right up. I love the realistic look and will definitely buy again from this shop!" -- Renay Howey @ Pretty Much Design
---
"This backdrop is gorgeous and exactly as described! It is great quality and I wish I had enough money to buy one of all of their backdrops. Gorgeous!" -- Kristin Williams of Gilbertsville, PA
---
"Another fabulous order from Ink and Elm. This is my fourth order and the quality of the products and fabulous customer service keep me coming back." -- Julie Hellman of Maineville, OH
---
"Amazing product! I love both of my backdrops and can't wait to order more! Ink and Elm is all the rage in our Flourish group! We ?? your products!" -- Annie and Eddie
---
"After receiving another background from this shop and LOVING it, I was impatiently stalking the door today waiting for my FedEx driver. It is here and I love it! Another great purchase, that came super fast, from a great shop! Thank you! I will be back for more!" -- Amanda Cronin of Geneva, IL
---
"The backdrops are versatile, durable, easy to use and store, and they photograph so well! I'm very happy with my purchase and would definitely purchase again if I have more backdrop needs." -- Amanda Anganes of Classy Squid Fiber Co
---
"Arrived exactly one week from date of purchase. I appreciate the quick delivery! Packaged securely in a tube perfect for keeping around for storing when not in use. The product itself is lovely and great quality. I've not used it quite yet, but it is going to take my product pictures up several notches on the "professional-looking" meter. I am so, so pleased with this purchase and will be purchasing more in the future! Thank you Ink And Elm for a wonderful product!" -- Jen of Loveland, US
---
"I bought 4 backdrops and they are all beautiful. Just as described, great quality. I will definitely order more in the future." -- Tammy Stailey @ Hello Sunshine Home Decor
---
"By far our best backdrop yet! We received EXACTLY what was offered (description and photo) and it was shipped quickly. The shop owner has been a pleasure to deal with, with fast communication. We will be back for additional backdrops and would highly recommend them to others! :-)" -- Michelle and Jason @ All Occasions and More
---
"I am so pleased I made a purchase with Ink and Elm. Their quality is amazing and perfect for my work. I would definitely recommend them to everyone else and will be purchasing a second time soon. Thank you!" -- Zakkiya Hamza @ Ink Struck Studio
---
"I absolutely love this backdrop. It is exactly as described. Pictures really don't do it justice. If you're looking for a wood floor backdrop, you won't be disappointed!" -- Kristy Normore of NL, Canada
---
"Love the service, love the product. The packaging is great to keep the backdrops clean and accessible and they are great quality! I just ordered 2 more!" -- Love Bambinos
---
"

All my backdrops I purchased from this store. Always the best quality. This print is really nice. Fast shipping. Great products!!! Will continue to buy from this store." -- C.Z Martinez of Garfield, NJ
---
"Beautiful backdrops. Adore them. Excellent quality, outstanding communication, fast shipping. I'll be back for more. Thank you very much." -- Amber Beadles of Gidding, TX
---
"Quick shipping, great product. This will work out great for Christmas Mini sessions!" -- Amber Noble Photography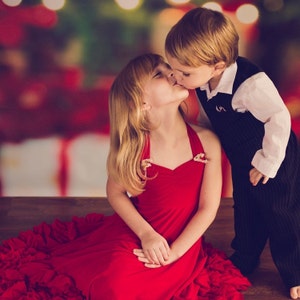 ---
"I ordered a 4X3 print of their "Sunny Days Ahead" for my daughter's Sesame Street party that was just a week away. This business has SUPERB customer service. They made sure I would receive the print in time for the party. My order arrived within days! I definitely recommend doing business with them. I know I'll be back for more! A+++" -- Odinah Angeles-Recio of Gardena, CA
---
"This is the best thing I've bought for my business in a long time. It makes my product photos look 100 times better. So easy to use and wipe it clean. Absolutely thrilled!" -- Alanna Volp @ Cedar & Needle Fabric
---
"I finally had a chance to open my new backdrop and play around with it and I must say, it is gorgeous! I did a lot of research before purchasing, and I am very pleased with the quality. I took Christmas photos of my daughter and the backdrop is beautiful, but not distracting. I plan to purchase from this shop in the future." -- Christine Nguyen of San Jose, CA
---
"Love love love my new backdrop!! Can't wait to do some holiday sessions with it!! ??" -- Kayla Ward of Pittsburgh, PA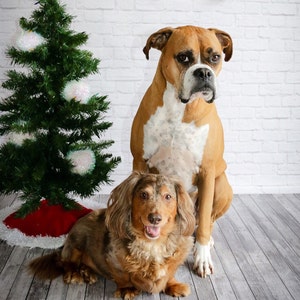 ---
"This was my first time buying a backdrop. I searched and searched, read tons of reviews and was a little hesitant with other sellers. I stumbled across Ink & Elm, read lots of reviews, checked them out on Facebook, website and Instagram. I am 100% satisfied with this product. I will definitely be buying again." -- Melinda Pierce of Reno, NV
---
"Love the size and shape. You guys are great and your shipping is lightning fast. I have 3 of you lovely backgrounds now and I can't wait to get another." -- Candy and Bronte of Little Laughing Ducks
---
"This is the third time I've placed order from this shop, and Ink and Elm never fails to deliver top-notch product! And I say this after buying elsewhere and regretted it. Should stick with them as my go-to backdrop shop." -- Yuyeth Tagama of Singapore
---
"Absolutely fantastic! Love it love it! Should have bought one years ago. Worth every penny!! Just like the picture." -- Lindsey of Precious Knits
---
"Love this background--it's going to take my photos to a new level! Super seller answered all my questions and made sure I got precisely the product I need. Thank you :))" -- Kelley of Creative Life Studio
---
"Top notch quality! I love them. I will be ordering from Ink & Elm Backdrops again!" -- Baking in Heels
---
"OH MY GOSH. It's absolutely stunning!!!! I can't wait to order more! Thank you for making awesome backdrops affordable and easy to use!" -- Jessica Snider Photography
---
"This backdrop is so professional looking. The feel is amazing, and the packaging was great. It came in a tube that's great for storage when I am not using the vinyl." -- Maria Malmannai
---
"I absolutely LOVE this backdrop. I'm so extremely happy with my purchase. Very beautiful packaging and backdrop was even better :) Thank you!" -- Ashley Ziegler of West Jordan, UT
---
"Exactly what we were after! Looks even better in person. Exceptional customer service & quick response time! Ordering more this week!! Thanks Ink & Elm ??" -- Lindsay Rehner Photography
---
"I'd never used a floordrop before, so I wasn't 100% sure what to expect when I ordered this item, but from the few test shots I just took, I can already tell this floordrop is going to take my photos to the next level! Photographs exactly as pictured, and very lightweight. I'll definitely be ordering from Ink & Elm again!" -- Lauren Daly of Laurel, MD
---
"This company is 100% for the customer . They bend over backwards to help me get this on time!!!! A+++++++ Thank You!!! Great Company!" -- Kelly Thurston of Fairport, NY
---
"I bought this mainly for close up photography (food photography and product photography) and it works great. Resolution of the print is great (unlike a different cheaper product from a different backdrop store that I got a refund for) and the quality of the vinyl is great. Would definitely buy from here again if needed." -- Melissa Chow of Kenmore, WA
---
"Thanks so much for the great deal. Photographed beautifully. Definitely the highest quality backdrops I've ever used. No glare whatsoever. Thank you!" -- K. Nelson of Mesa, AZ
---
"Love this backdrop. Works great to photograph the clothes I make and sell! Love that I can just roll it up and store it when not in use." -- Julie Kirkpatrick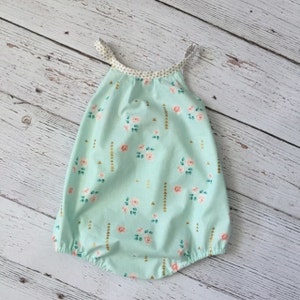 ---
"Love! As usual! My favorite backdrop store. This is my 7th one and I will of course be back for more!" -- Amanda B of Brick, NJ
---
"Insanely good quality, great customer service, and fast shipping. I will definitely be ordering from Ink and Elm again!" -- Lindsay Paxton of My Dainty Dreams
---
"Love it! Tried it out yesterday & it looks FANTASTIC! Super excited about photos now! Thank you sooooo much for the awesome customer service & fast delivery!!!" -- Michelle Dombrowski of Midland, MI
---
"This is absolutely beautiful!! More beautiful than i expected!!!!
It shipped on time and i just love it!! SO authentic!!" -- Angela Samuels of Indianapolis, IN
---
"The favorite of all my backdrops according to my clients! High quality vinyl and fast shipping. Will use this store again!" -- Donna Saldarriaga of Carrollton, VA
---
"As always, beautiful drops, fast shipping, and great prices! Love me some Ink and Elm!" -- Melissa Durham of Roanoke, VA
---
"I am never disappointed in Ink and Elm backdrops. Since we've been using them we are getting more views on our Etsy shop. This time we got the grommets put on so we can hang it up when we need to. Don't hesitate to buy, you will not be disappointed" -- Candy and Bronte of Little Laughing Ducks
---
"Finally used this for the first time this passed weekend! Absolutely loved the look of the backdrop! Turned out exactly how I thought it would in pictures. :) The quality of the vinyl is really good!" -- Lesley Bogan @ Pure Aperture
---
"Backdrop is GORGEOUS! Will definitely be ordering more. Wonderful quality. Thank you so much!" -- Designs by Deana
---
"Great quality as always! I have ordered several times. Backdrops are nice and well packaged, ship quickly!" -- Angela Ewers of Glenpool, OK
---
"I have 6 backdrops so far. I love the professional look they give my food blog. Even when I take pictures with my iPhone...they look amazing. Great products! Fast shipping too! LOVE!!!!" -- Arge of Waldwick, NJ
---
"Just received my backdrops and they are SO beautiful in person! GREAT QUALITY!" -- Harley Winfree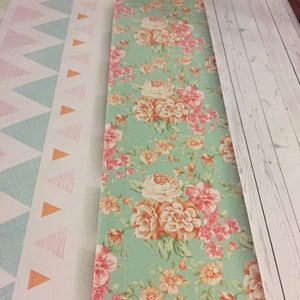 ---
"I needed this backdrop pretty quickly, so after a few messages back and forth with Ink and Elm they set up a custom order for me and I ordered this on a Thursday evening and received it by Monday afternoon. It's hard to find shops with such a quick response time and turn around time, so I can't tell you how happy I am that I have found Ink and Elm! The backdrop was exactly as pictured and it's very durable. I'm extremely satisfied with my purchase and their customer service. I will definitely be back to purchase from them again!" -- Jocelyn Cahill of Tiffin, OH
---
"I've already used 3 of the 4 backdrops I ordered and I've only had them for 3 days. LOVE LOVE LOVE working with Ink&Elm and I direct all of my photographer friends to them!"v -- Danike Spivey of D Edge Photo
---
"I absolutely love the vinyl backgrounds I purchased! I got this one plus a 2x2 in "mint in distress." Not only are they gorgeous, but they clean up and store so nicely. I just finished photographing my cookbook, and these vinyl backgrounds still look brand new. Plus, they arrived several days earlier than I had anticipated. I will absolutely be ordering again. Thank you, Ink & Elm!" -- Lynn
---
"Amazing quality and stands up so well to wear and tear of babies and toddlers! Love it!" -- Helena Aims of ON, Canada
---
"The photos using this background gave my sister butterflies! I'm a happy customer." -- Angela Nelson of Sioux Falls, SD
---
"The quality is very good , it looks exactly like the picture ??you will be always my first choice in backdrops ." -- Taghreed Mohammed of Sarasota, FL
---
"A fantastic experience working with Ink & Elm from start to finish. My product arrived on time and is better than expected! Thank you for such great customer service!" -- Dana Hanson of Concetta's Closet
---
"Fantastic quality, Super cute design, tons of compliments. Everyone loved their photos!" -- Wendi
Searcy of Cleveland, TX
---
"Just received my package and I was beyond ecstatic to open it up!!!! Absolutely LOVE, LOVE, LOVE my new backdrop!!!!! Perfect!!! Will order again from shop!!??????" -- Candice Pierson of Arlington, TX
---
"Most wonderful etsy shop to work with. Answered all of my questions quickly. Shipped and received very fast. excellent quality! I'll be purchasing all of my backdrops from this shop." -- Alyssa Veitch of Kalispell, MT
---
"Awesome. I didn't realize what a backdrop could do for my products! They look so much better. I will be getting more!" -- Karen S. of Sully's Softies
---
"I just received my order from you guys! I just wanted to let you know that I really love the background that you made. I am new to product photography and I think that having your backdrops are really going to make my photos look much more professional. Thank you so much! I am very glad that I found you." -- Sarah G.